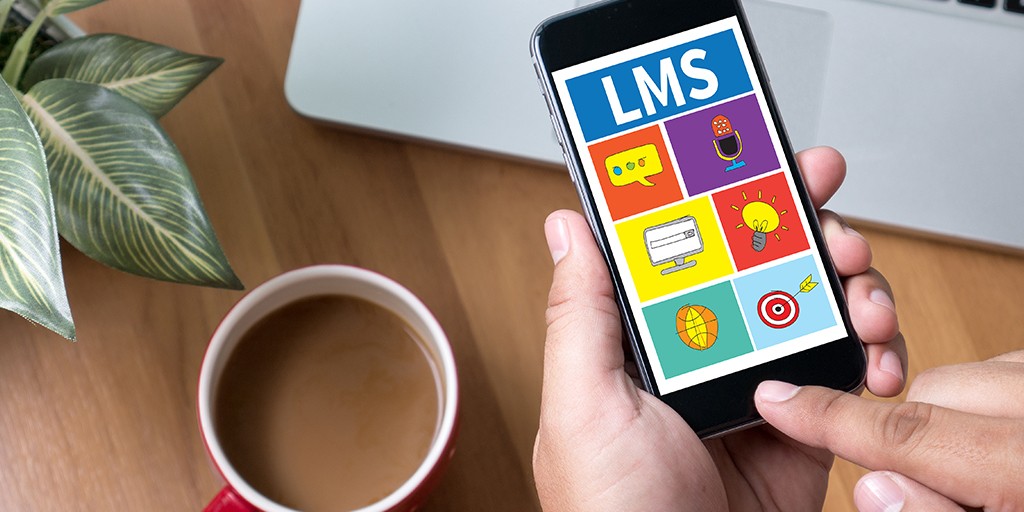 Every enterprise requires a well-organized training plan, consisting of various strategies to create training modules, manage the training delivery and analyze the effectiveness of the training. Managing multiple activities such as these on different platforms can be a daunting task. And hence, there was a need for a tool which can streamline the training management process. This is when learning management systems (LMS) were introduced into the corporate sector. An LMS tool helps you achieve your training goals efficiently. However as the LMS evolved into Mobile-First LMS, desktop based learning will soon become a thing of the past as users get mobile-savvy. And to deliver online training to your ever-busy workforce, you require a mobile-first LMS.
What is a Mobile-first LMS?
LMS or learning management system is used for tracking, management, and delivery of training content. It is mainly used in the corporate sector for enterprise training purposes. Using an LMS makes managing and delivery of online courses way simpler. It helps managers, HR teams and employees to keep a track of training progress and completion. A mobile-first LMS makes content easily accessible on mobile devices for users. It is a convenient means of delivering web-based training to your employees.
Let us have a look at the advantages of using a mobile-first LMS for enterprise training:
1. A Mobile-First LMS Enables Employees to Access Courses Anytime:
Mobile-first LMS allows your employees to access the course material anytime and anywhere on their mobile devices. Earlier, organizations would have a training deck on desktop computers, where employees were expected to go through them while they are in the office. Today, as businesses become more competitive, employers want their staff to be productive at all times. Hence, they prefer providing online courses which can be accessed even outside the office environment.
Since today's workforce is native to digital technology and is always equipped with a mobile handset, it becomes easier for them to access the training content whenever they want. Therefore, by using a mobile-first LMS, you can ensure that your employees have access to the course content all the time.
2. It Provides Updated Content at All Times
When a technology changes, it creates a butterfly effect. Many industries and organizations have to adapt to the new changes to keep themselves up-to-date. LMS tools usually store the training content on the cloud, which means it can be updated anytime by an authorized person. This ensures that your employees always have the updated training content with latest information about tools and software. Employers no longer have to fret about keeping everyone on the same page. Cloud-based technology helps L&D teams to keep their training modules updated at all times.
3. Quick Navigation with Easy-to-Use Interface:
LMS tools are created for employees to effectively access their training modules. Hence, they are mostly created in a simple format, so that employees can navigate through the pages easily. LMS apps are usually responsive, as it needs to adapt to different screen sizes seamlessly. Using a simple font style makes it easier to read the content even while traveling. A web page that is cluttered with content and widgets is off-putting. Too much information could lead to confusion, resulting in employees not wanting to use the application. Hence, mobile-first LMS apps are created keeping in mind the screen dimensions and readability factor.
4. Better Knowledge Retention:
Mobile LMS is not just an online version of a training booklet. It is made in an interactive and engaging fashion so that readers can remember and recall the information when needed. With multimedia elements like audio, video, and images, the course modules are designed to increase employee engagement. With multiple interactive elements present in the course module, the users tend to pay more attention to the content. Moreover, online course modules are usually made in the form of short nuggets, highlighting the important points. This is done in order to enable readers to quickly go through the content and retain the information.
5. Mobile-First LMS Ensure High Course Completion Rates:
It has been observed that the course completion rates are higher when taken on a mobile app. This is because the course modules are short and concise, making it easier for employees to complete. The courses are usually followed by short quizzes to gauge the understanding of the learner. This enables employees to go through the courses and immediately give the tests, resulting in high completion rates.
6. Self-Analysis Encourages Employees to Perform Better:
A mobile LMS allows the employees to analyze their own performance. There are progress bars which indicate how much they have completed. Employees can see immediate results of their test, helping them understand where they went wrong. The results can be made visible to their managers, allowing them to provide individual feedback. Employees can take up courses themselves for skill development or can be assigned courses by their managers. They can view their metrics and goals on the LMS. This helps them to work towards achieving their goals and deliver quality output.
Now that we've seen the advantages of using an LMS, let us now look at how enterprises can customize an LMS according to their needs. Every organization differs in size and structure. They all have different training needs and follow different training methods. An LMS can be designed and customized based on the number of employees and the type of training that needs to be provided.
Here's a look at some of the reasons why you should customize your LMS:
1. Custom Branding with Logo:
When you decide to purchase an LMS software for your organization, ensure that it is a white label solution. Because a white label software will let you incorporate your company's logo and design into the application. This lends a certain credibility to the mobile LMS app. Employees will feel valued by the company, as you are making an effort to create a custom mobile application for their training.
2. Select Themes and Layouts For Your Mobile-First LMS That Suit Your Business:
An LMS software would typically have multiple pre-existing themes and layouts to choose from. If you feel like the existing themes do not match your requirements or do not resonate with your company's image and branding, you can always ask for a new theme to be designed as per your requirements. The colors and design of the application must go with your company's branding and image. With a customized mobile-first LMS, you can design a layout which is responsive and is visually appealing across all platforms.
3. Performance Tracking and Analytics:
This is an important aspect of any LMS. A learning management system must include a tool to efficiently track and report a user's performance details. This can be customized according to each company's requirements. The performance reports could be directed to the manager. You can provide an option where employees can track the progress of their courses and view the metrics and goals achieved. The details you want in the performance reports can also be customized as per what you require for a performance analysis, for example, number of hours spent on a course, number of times a test was attempted etc.
4. Have Customized Gamification on Your Mobile-First LMS:
Online training programs are incomplete without gamification. A mobile-first LMS delivers online courses to your busy and distraction-prone workforce. Including gamification keeps them engaged and creates a sense of achievement. You can ask for customized gaming elements to be included in the course module based on your business type. You can create customized certificates with your company's branding, which can be later be printed and pinned above the employee's workstation. Gamified training solutions usually help in keeping the employees interested and engaged in the course content.
The LMS market is flooded with different software packages, offering more or less similar features. It is now up to you to select an LMS which suits your organization's training requirements. Developing custom training solutions help in upskilling each employee according to their strengths and weaknesses. The training framework these days are agile in nature, with constant technological developments. So, it's a given that you would often need to make changes in your training solutions. The reason we emphasize using a customized mobile-first learning management system is because a ready LMS solution can't possibly have all the features that your company requires. So, opting for a customized white label LMS tool will take care of your branding, training delivery, talent development needs etc. A customized mobile-first LMS will provide an individualized and engaging learning experience to your employees.
Need to know more about our Products & Services ? Drop us a Note.
We respect your privacy. We use the information you provide us to send you relevant content about industry trends and our products & services. You may unsubscribe from our list at any time. For more information, check out our
Privacy Policy